Description
The ATEM Camera Control Panel provides independent controls for up to 4 URSA Mini, URSA Broadcast, Blackmagic Studio and Micro Studio cameras from a single control panel. You get iris control, shutter speed, white balance, master gain, pedestal, RGB controls for white and black, and more.
Connections
Ethernet
2 x 10/100/1000 BaseT with loop
output for additional control panels or computers.
Software Updates
1 x USB-C for firmware updates.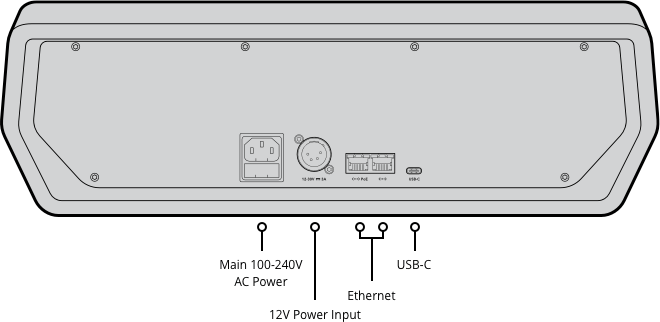 Product Specifics
LCD Menu Displays
4
Camera Number Display
Green off air, red on air.
Setup
White and black balance setup.
3 Axis Joystick
4
Preview Button
4
Iris Control
Auto Iris On, Coarse control.
Panel Active
Protects settings.